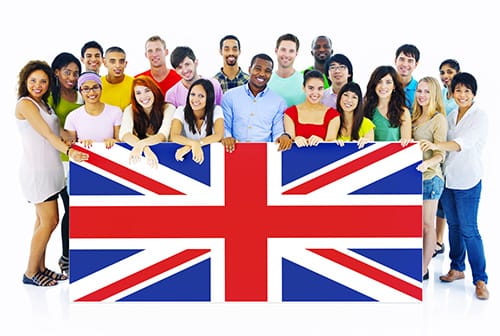 Whilst the majority of people going to the UK on a Tier 2 visa and work permit do so without problems, there are a significant number who have been the victim of some unscrupulous companies. This has cost some people dearly, in time, money and even having their work permit and visa withdrawn and having to leave the UK.
It's vital that anyone who is considering going to work in the UK does so with as much knowledge as possible, enabling them to fin Read More

Share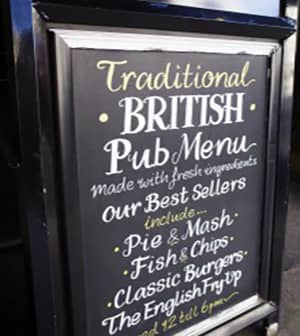 In many countries, eating out is usually a choice between a variety of different restaurants, fast food outlets or cafes and bistros. In the UK however, there is also the pub and more recently the rise of the popular Gastro pub. Pubs were once just drinking establishments, the vast majority of pubs in the UK now offer a full food menu, and according to research carried out by food market analysts Mintel, 72% of people go to the pub to eat, with 62% just going to drink.
Read More
Share
There are lots of good jobs and careers out there, but if you love food, are creative and thrive on making people happy, there's no better job than being a chef. In view of this, we take a look at 5 reasons why being a chef could be a career for you.
You are master of your own domain
Being a chef means you alone are master of your kitchen, and what you say goes. You are judged by each and every morsel/plat Read More

Share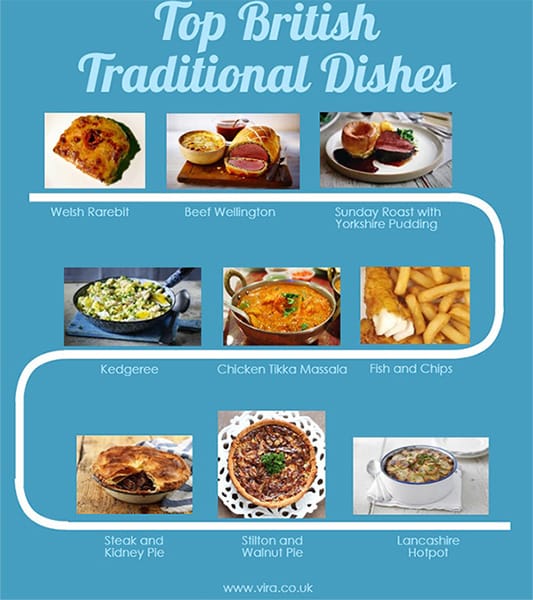 Every country has its traditional dishes that they love. In India that might be; Palak Paneer, Biryani, Butter Chicken and the list goes on. It is no different here in the UK. Our researches found these traditional dishes online.
So what are yours?
Till next time,
Anjum
Read More
Share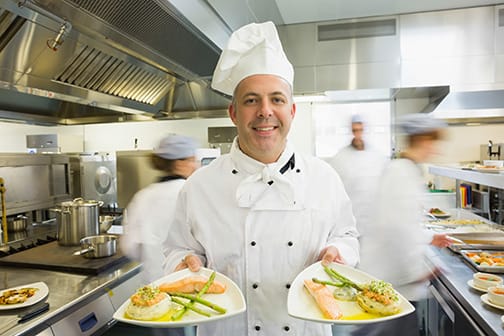 Here at Vira International we have a special relationship with our clients and candidates. As a recruitment company in the hospitality sector we are unique in the way that we help our clients recruit great Chefs and in many cases bring them in from abroad on a sponsorship visa.
This results in a really close working relationship. So much so last week one of the restaurant owners asked me about online marketing. As a recruiter he knows that this is a Read More

Share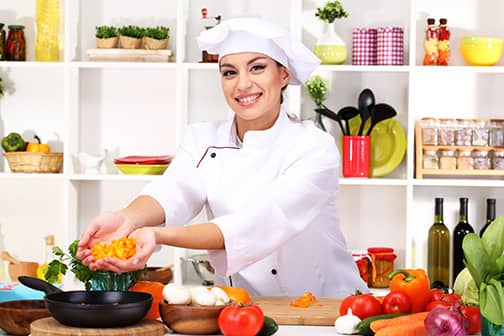 Having a good CV is vital if you are looking to move on in your career as a Chef; particularly if you want to move countries and experience all the opportunities that this will bring for both you and your family. It is the first thing that your potential sponsor wants to see.
It is not only a document that lists your; skills, work history, education and achievements, it is effectively a key that opens doors to new opportunities within the hospitalit Read More

Share
J1 Internship Team
Internships in USA
Are you looking for a really fun and an extremely educational experience that will be a strong starting point for the rest of what will hopefully be... Read More