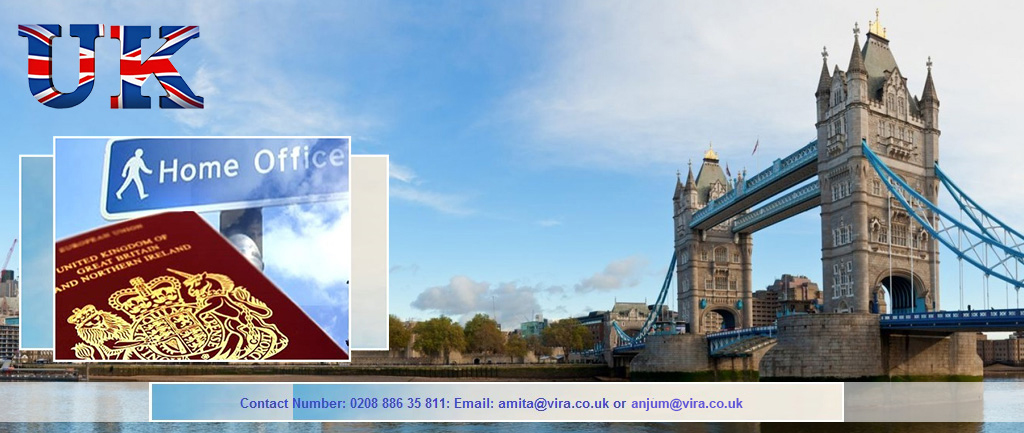 Vira International Ltd started its operations in the UK in June 2001, and has since been delivering high quality and honest immigration advice to our clients as well applicants.We have several experienced OISC certified immigration consultants who provide end to end solutions as per the client's requirements. Our immigration service process is as below:
Contact Vira International either by phone or email
You will then be directed to the appropriate advisor to discuss your case and address your queries in details
The consultant will then be in the position to advise you of further steps which will be regularly followed up with.
The Immigration consultant and his/her team will take care of all the necessary stages such as collating documents, submitting the application, booking an appointment with UKVI, following up with the home office where required and keeping you informed of the outcome, and any related follow-up actions.
Our senior most consultant Amita Chaudhary who works under the guidance of Managing Director Anjum Rajan have years of experience of UK immigration rules.
Vira International provides the immigration services in following areas:
Please do not hesitate to give us a call if you have any queries on any of your immigration matters. Our number is 0208 863 5811. Alternatively, you can also send an email with your questions to amita@vira.co.uk or anjum@vira.co.uk
You may also subscribe to our newsletter for regular updates or follow us on LinkedIn